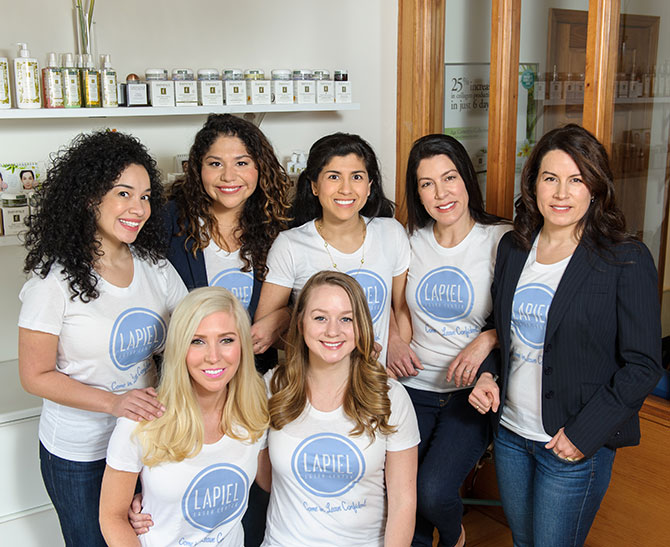 Our Team
We are lucky enough to have some of the best ladies in the business on staff here at Lapiel Laser Center.
Whether you are meeting with our experienced Nurses for Laser Hair Removal or our fantastic Esthetician for Skin Care, we are committed to providing you with unmatched results in a comfortable and friendly neighborhood environment.
We tailor each and every service to our clients' specific needs using state-of-the-art technology. Our entire staff is dedicated to client satisfaction and trained to help answer any question you may have regarding our products and services. Get to know the whole Lapiel Family!
Request Your Free Consultation