Picking out the perfect gift for everyone on your list can be pretty stressful! If you're anything like us, you start off with the best of intention of getting it all done early only to wake up on December 20th wondering where all the time went. Which is why we thought we'd help you get a jump start on your Christmas list all while shopping local and keeping it simple.  We may not be Oprah, Gail or the hundreds of staff memebers who make it all happen, we do have some great local places to shop, eat and get your Christmas shopping done in no time. Starting of course with a Lapiel Gift Cards– perfect for even hardest to shop for person on your list.
Lapiel Local Holiday Gift Guide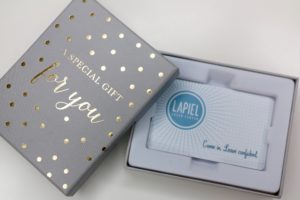 Lapiel Gift Cards
Our entire staff's favorite gift to give around the Holidays has to be a Lapiel Gift Card. The best part about Lapiel Gift Cards is that they can be the perfect gift for almost anyone. Whether you want to treat someone to a relaxing Facial, our line of Eminience Organic Skin Care products, or even Laser Hair Removal, our gift cards come in any denomination and for a limited time only, these festive holders. We promise, your loved ones will thank you!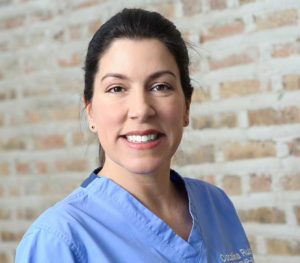 Catalina's Favorite Things
"My favorite product to give this time of year is our Mineral SPF Powder! Kids love it, Moms love it, and its perfect for Holiday Beach Vacations. It comes in many colors, but I like to give the translucent one it can be used for the whole family.

When I'm not shopping on Lapiel's shelves, I like to visit another female owned and opperated buisness in Roscoe Village called Fixture. It's a great place to find unique handcrafted gifts from local aritsts– including my handbag!"
Our Sun Defence Mineral SPF comes in 6 Shades and retails for $58. A Great Stocking Stuffer!
Check out Fixture's online store or visit them in store at 2108 W Roscoe, Chicago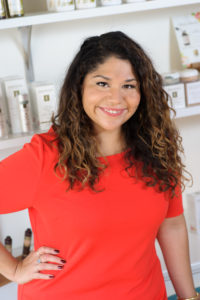 Ariana's Favorite Things
"As many of you know I swear by our Rosehip C+E Firming oil. I use it at night, in the morning and pretty much anytime I put on makeup! I love giving it as a Christmas present because it's a luxurious treat for everyone from my best friend to my grandma. It also smells like a dream.

When I'm not giving Lapiel Gift Cards, my favorite gift,  I love shopping at The Spice House on Wells. They have the perfect hostess gifts (am I the only one who feels I'm never not going to a party around the Holidays?!) and I swear by the Ethnic Chicago Neighborhood Box #2."
Eminence Organic Triple C+E Firming Oil $110
The Spice House is located at 1512 N Wells, Chicago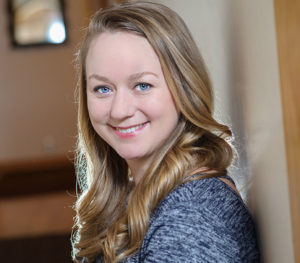 Courtney's Favorite Things
"#1 must have for Chicago winter is the Citrus lip balm. This little stocking stuffer will heal while it soothes, helping you kiss chapped lips good bye!

#2 Popcorn Asylum- My mother in law loved the "Asylum" Mix (Cheddar and Maple Syrup) so much last year that I'm going to get her the large "Pillow-Sized" bag this time around! This Lakeview shop is stepping up Chicago's popcorn game using real ingredients and interesting recipes. The PB+J and Jalapeno Cheddar are other favorite flavors."
Citrus Lip Balm $24
Popcorn Assylum can be found at  2823 N Lincoln Ave Chicago, IL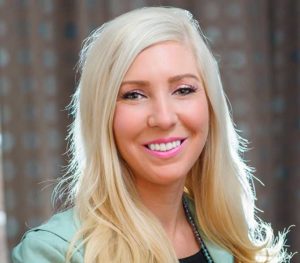 Julie's Favorite Things
"Eminence's Tropical Vanilla day cream is my go-to gift no matter what time of year! I love it because it is both an SPF and a moisturizer so it's like giving two gifts in one.

I prefer to give experiences rather than gifts. I usually meet my girlfriends for a holiday drink at Frasca or Cafe El Tapatio, they're both so cozy and festive around the Holidays!"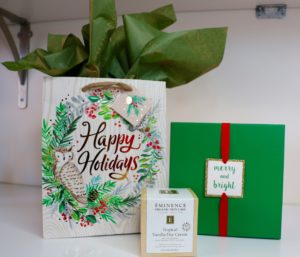 Eminence Organic Tropical Vanilla Day Cream $64
Frasca Pizzeria + Wine Bar is located at 3358 N Paulina, Chicago.
Cafe El Tapatio is located 3400 N Ashland and also happens to be the site of the Annual Lapiel Christmas Party!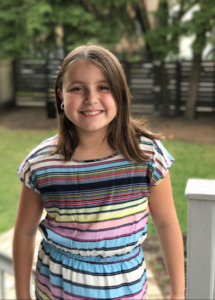 Maria's Favorite Things
(aka the Mini Intern)
"My favorite product at Lapiel is the Stone Crop Fizzofoliant because it helps with my acne and scrubs my face clean. Its fun to use because it turns into a foam.

My favorite place to go Christmas shopping is the new Target because it has something for everyone! Or Hazel, which is near my friends house"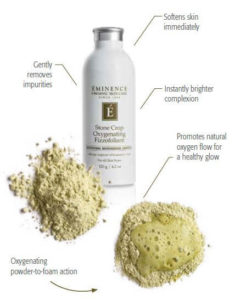 Stone Crop Fizzofoliant $52
Hazel is a super cute place to find a great selection of Jewelry and eclectic gifts for all ages and is located at 1926 W Montrose, Chicago.
The brand new Lakeview Target is now open at 3300 N Ashland, Chicago
Happy Shopping & Cheers to a
Happy, Heathy, Hairfree New Year!
Save
Save