Goodbye Razor! Hello Laser!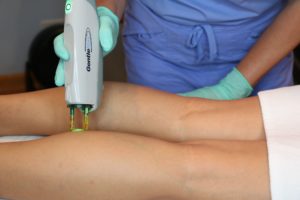 Check out our Fall Laser Specials and get a jump start on the smooth skin you've always wanted! Make this the year you say good bye to unwanted hair and sun damage when finally start that area(s) you've been thinking about. Save 10% off any new area and 15% when you start two or more new areas from not until November 11th.
Offer valid for both new and existing clients on both Laser Hair Removal and Laser Skin Rejuvenation Treatments! Now is the time to take advantage of these amazing Fall Laser Specials!
See how switching to Laser Hair Removal can save you time and money when it comes to getting rid of all your pesky hair problems!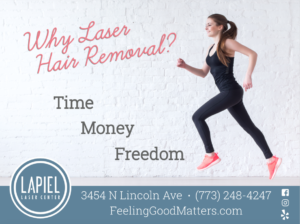 Time: The average woman spends two entire months of her life shaving and waxing?! Think of all you could do with the time and energy you currently spend removing unwanted hair the old fashioned way!
Money: American women spend $33,000 shaving and waxing! We recently had a client come in and report spending about $9,100 (without tip!) waxing her Bikini area for 15 years– one year, 7 treatments and $1,194 later she is ready for the beach and no longer struggles with ingrown hair or monthly trips to the waxing salon!
Freedom: Imagine always being ready to go and never having to worry about shaving your legs or waxing your bikini area? Sounds great doesn't it? Switching to Laser Hair Removal can not only save you time and money, but it can give you the confidence to say yes to that impromptu beach trip, stop worrying about stubble, and be ready for whatever adventure comes your way!
Start this fall and be ready for a hair free spring! Take advantage of this rare Laser special and finally start the area you've been thinking about. Summer you will be glad you did!
Save