The thick, luscious lashes you've always dreamed of are just a box away! Start Latisse this fall and get false lash effects without the hassle of expensive appointments, glue or touch ups– just your own longer, thicker, darker lashes in as little as 12 weeks*! Need another reason to take the plunge? From now until December 31st you can take $20 off the 5ml box with Brilliant Distinctions*!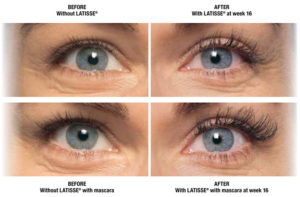 How to Save
Register for Brilliant Distinctions
Schedule your Free Consultation
Limited Quantities available– Make sure to reserve your $20 Instant Rebate when you schedule!
Already a Brilliant Distinctions Member? Great! This rebate can be combined with your existing BD coupons for added savings!
How To Apply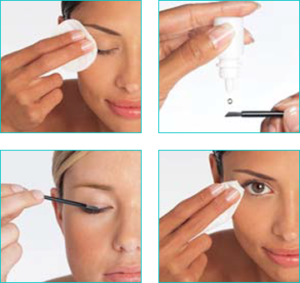 Before applying LATISSE® each night, ensure your face is clean, makeup and contact lenses are removed, and any other facial care products have already been applied.
Prepare the Applicator. Remove an applicator from its tray. Then, holding the sterile applicator horizontally, place one drop of LATISSE ® solution on the area of the applicator closest to the tip but not on the tip
Apply to Skin Using Applicator

immediately draw the applicator carefully along the skin at the base of the upper eyelashes (where the eyelashes meet the skin) going from the inner part of your lash line to the outer part. DO NOT APPLY in your eye or to the lower lid because excess hair growth outside the treatment area may occur

Blot Excess.
Dispose of Applicator.
What is Brilliant Distinctions?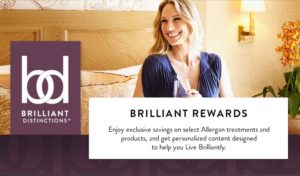 Earn points and save on Latisse and Botox with Brilliant Distinctions. This free and easy to use program allows you to save on some of our most popular treatments and services. Simply register and start saving!
Earn 200 points ($20 Coupon) for Each Botox Treatment
Earn 100-150 ($10 or $15 Coupon) For Each New Box of Latisse
And as an added bonus First Time Brilliant Distinctions  can save $50 off their first Botox treatment by printing this coupon code
Cheers to Savings!
Lapiel Staff