Meet Allison of the blog West of Felicity! We recently got to know this amazing lady as she embarked on a plan to kick her skin care routine up a notch by adding a few corrective steps to her regimen. After consulting with Julie, she decided to start with a package of Glytone Chemical Peels here at Lapiel. We all know that peels can often times feel scary, out of reach or take you back to that infamous episode of Sex And The City where Samantha looses half her face. Check out Alison's post and see the reality of what it's like to get a peel in 2017. We promise– only happy, healthy, glowing skin at the end of these peels!
Read about her experience with chemical peels, products and how she found Lapiel here.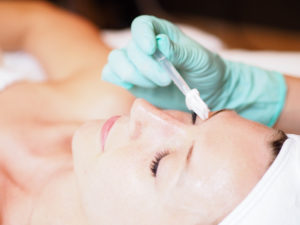 Some of our favorite highlights from Allison's post
On why she decided to add  a professional treatment to her routine:
"I wish I had the maturity to think ahead when I was younger and consider the skin of my future 20, 30 or 50 year old self. I'm sure just like many of you, nothing was more important than soaking up those beautiful rays of sunshine. To the naked eye, my skin looks normal for a 20 something woman (hopefully). But, I know what it has endured, so I know what's lying just below the surface and slowly making its way up to say "I told you so."
That's why I have this corrective step. I'll never see the supple, smooth, healthy skin I want if I don't take the steps to correct the damage of my younger years. So, I'm kicking up my routine and working toward a clean slate, where my products will be more efficient and my skin will have the healthy youthful glow it deserves."
Allison did a series of three peels and offers up some really amazing before and afters on her post. She describes her experience with 2 of our post popular kinds of peels and lets you know what to expect from each.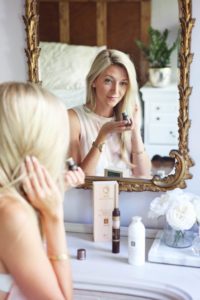 On Protecting your Skin:
"This is probably the most important way to influence your skins health and appearance. The pollutants in the air and harsh rays of our beloved sun take a serious toll on our skin. It was always hard for me to take serious because you can't see the effects…yet. I have to remind myself that the tan fades but the wrinkle and spots settle in for years to come.
SUNSCREEN FUN FACTS
20 SPF protects for 2 hours
30 SPF protects for 3 hours
50 SPF only protects 5% more than 30 SPF, and still only lasts 3 hours…
REAPPLY!"

Make sure to follow West of Felicity for amazing fashions, travels and one seriously cool lady sharing her life in Chicago!