You're engaged! While I'm sure you've thought about the big things like venue, caterers and flowers, most people don't start thinking about their bridal beauty services until its too late! Here is a simple guide for brides AND grooms to help plan for some of our most popular pre-wedding services, along with the best times to start thinking about them. Schedule a free consultation and let us help you look your best on your big day!
No one wants to deal with plucking, waxing, shaving or tweezing leading up to their big day! Whether it's a strapless dress or a beachside honeymoon you're planning for, you should consider booking your first laser appointment about a year before your wedding day. Most areas require 6-8 sessions and are booked every 5-6 weeks. What this means is that entire process, from start to finish can take up to a year to complete. After just one treatment we're sure you'll wish you'd started years ago! Get ready show off smooth, bump free skin in time for your wedding.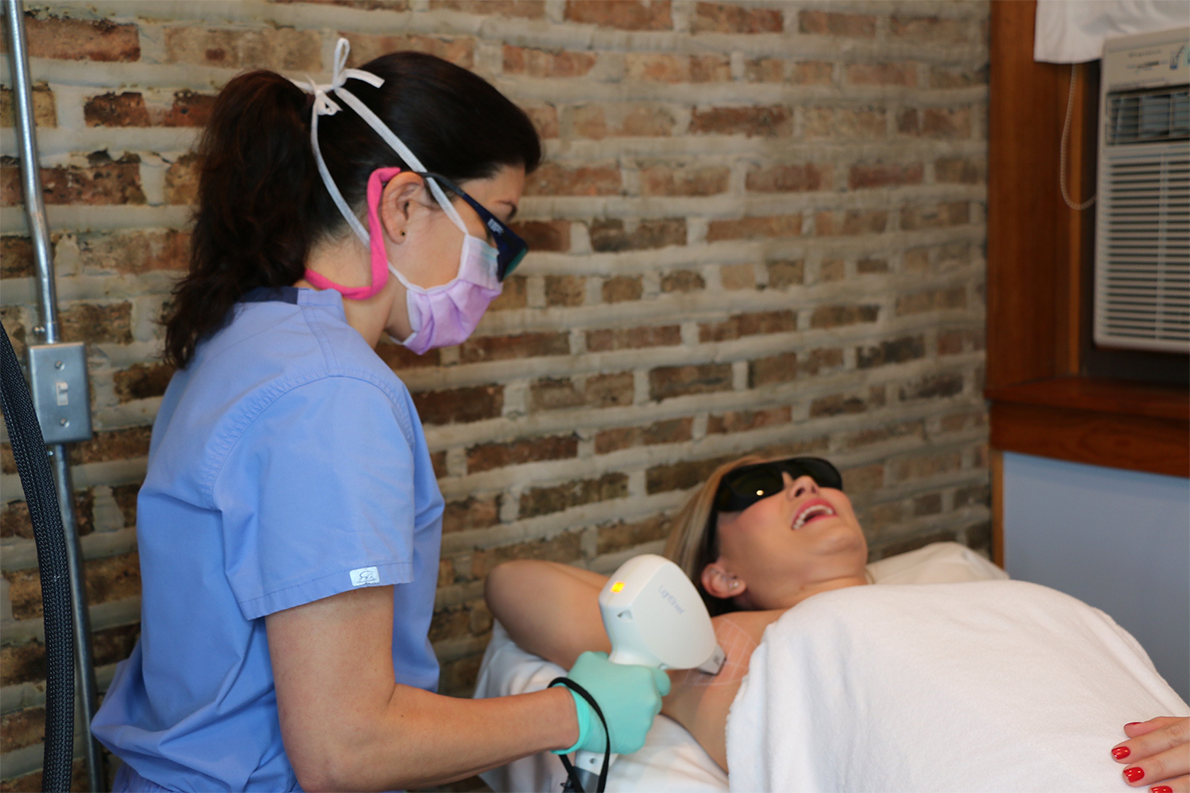 When you look back at your wedding photos, the only thing that should look dated is your dress! More and more brides are looking to kick their beauty regimen up a notch in preparation for the big day. In some cases this means adding Botox to their to-do list. If you choose to go this route, we recommend doing two rounds before the wedding day with your first visit scheduled at least six months prior to ensure you are happy with your results. Your second visit should be scheduled 1 month before the wedding so that you are looking your absolute best on your wedding day.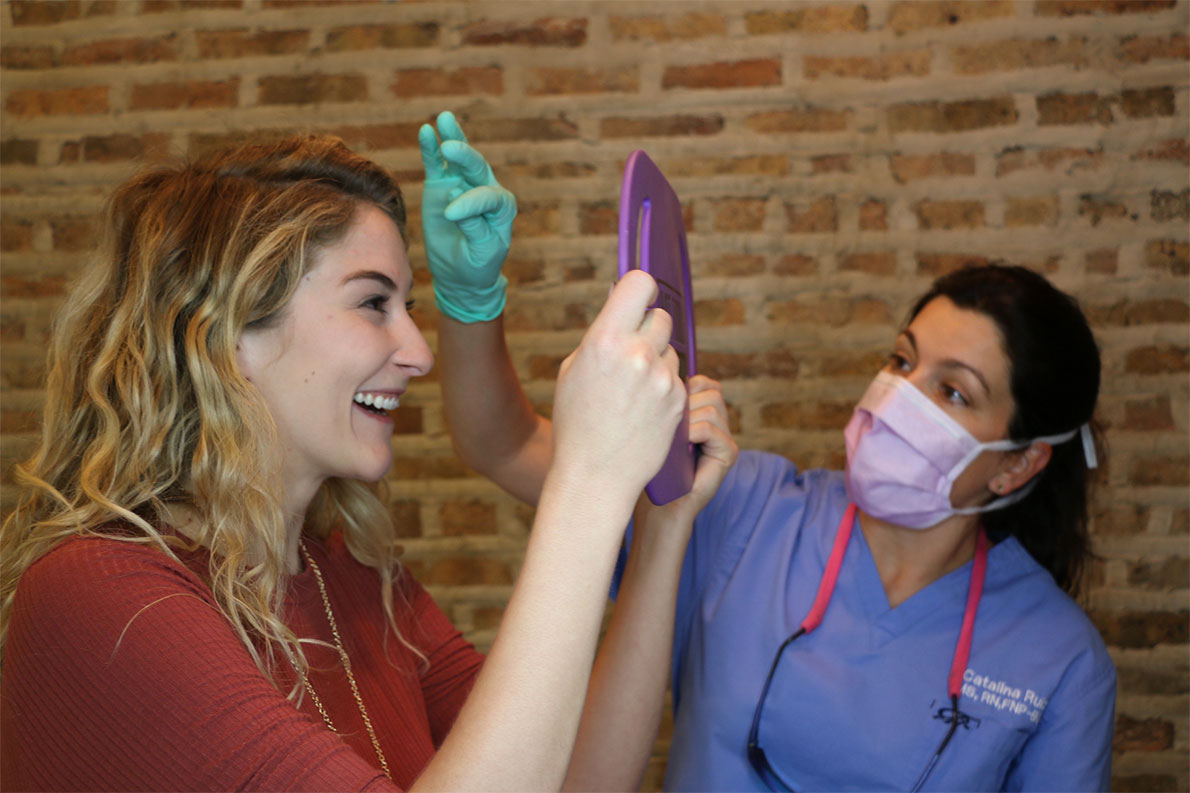 We always want picture perfect skin, but its extra important on the day all cameras are pointed your way. We offer a myriad of options when it comes to Skin Care for both brides and grooms. Some of our most popular? Silkpeel Dermalinfusion and Glytone Chemical Peels. A step beyond the traditional facial, these game-changing treatments can handle anything from acne to hyperpigmentation. The only catch is you may need a few treatments, which is why we recommend giving yourself a few months to get your skin where you'd like to be. Take advantage of our free consultations and outline your goals with our Esthetician who can put together a treatment plan for you!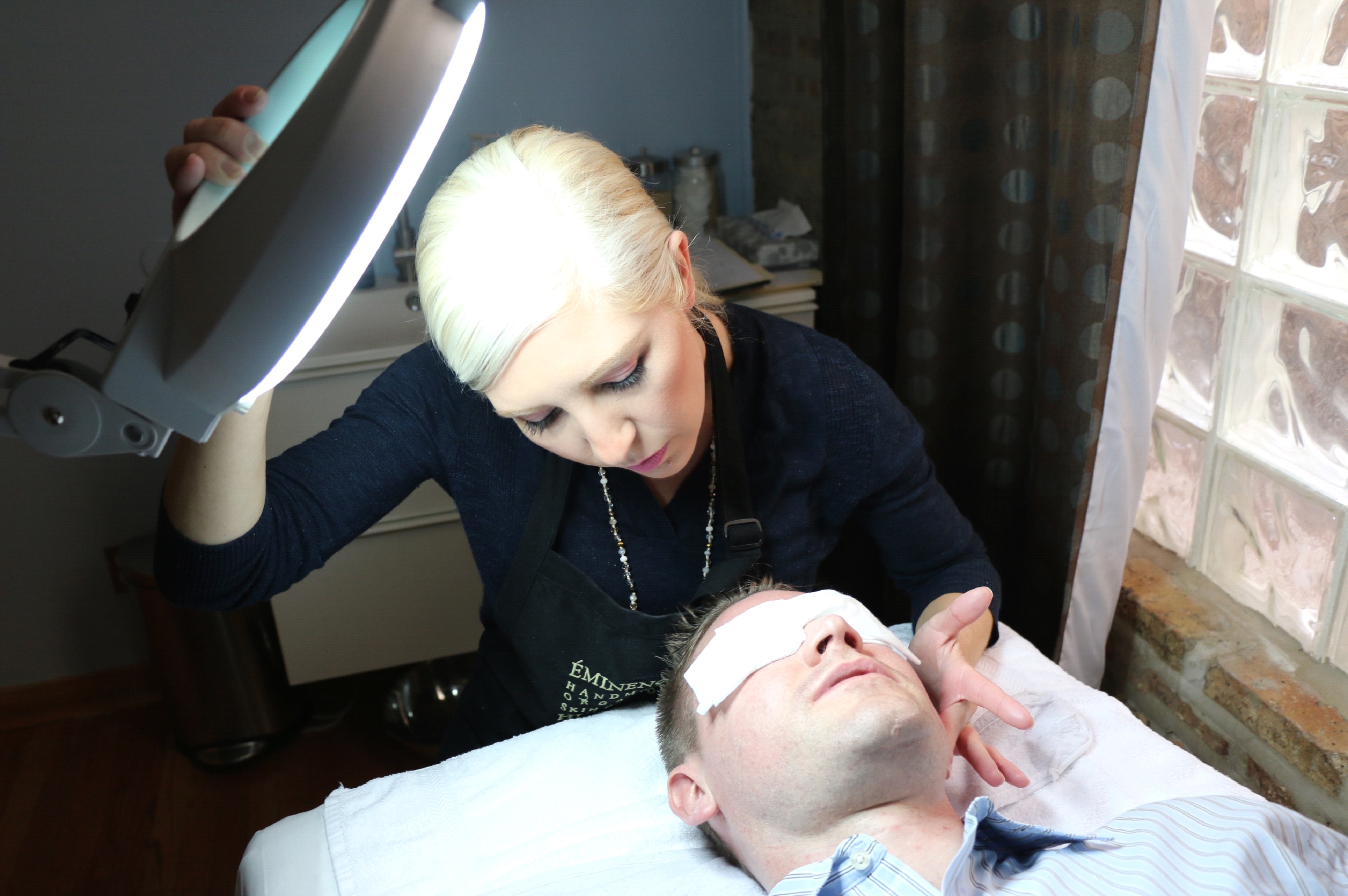 Forget the false lashes and grow your own darker, thicker, longer lashes with Latisse! Full results take 16 weeks so make sure to pick up a box at least three months before your wedding and get ready to bat those lashes in every photo!
See what other Beauty Appointments The Knot suggests booking before your wedding HERE
We cannot wait to help you get ready for your big day!
Any questions? Feel free to give us a call (773)248-4247 or email us info@lapiellaser.com